IT-ASSET MANAGEMENT
Data destruction is an extension of standard IP Protection compliance. VANS Chemistry offers the highest standards in data security. Built to the highest specification, IP Protection process standards meets NSA (National Security Agency) USA code of practice.
Data Recovery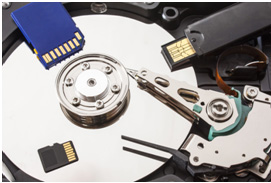 VANS Chemistry has over more than a decade year's expertise in information recovery. Beside client satisfaction responsibility and trust is core in our business philosophy.
We provide you complete data recovery up to 100% against your lost data depending on the condition of the media.
In terms of transparency of information during recovery processes, VANS chemistry receipt responsibility to ensure it. We sternly adhere to Information Security Management System guidelines in entire process cycle. The security and privacy of your data is our utmost concern and also prevent the device from damage
IP Protection & Data Destruction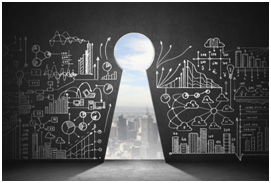 Vans Chemistry offers the highest standards in data security. Customized & built to the highest specification, IP Protection process standards meet NSA (National Security Agency) code of practice intend to secure client data. The new security coding system at VANS ensures the data is erased permanently.
Extreme solutions for data security and safety are needed; Our technology destroys and recycles all the data storage devices in accordance with the standard set by Department of Defence and other Media sanitization standards and guidelines.
IP Protection includes anything & everything which is sensitive to the client: prototype products, R & D formulas, defence related items, data, etc. At VANS, all these are destroyed as necessary through various processes such as data wiping, degaussing and destruction.
Data Degaussing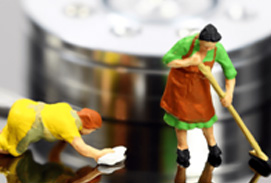 VANS Chemistry offers data wiping and degaussing services where the deleting data is not enough to protect intellectual property; is the software based method to overwrite the data ensures all electronic data residing on a hard disk or any other digital media is completely destroyed.
Degaussing is the process of decreasing or eliminating a remnant magnetic field, thereby rendering previous data unrecoverable. VANS's services focusing mainly on data destruction, which ensures that the customer data is destroyed completely and is not recoverable in any possible way.
We offers certified data destruction processes. All data destruction/sanitation process is fully compliant with
California Senate Bill 1386
CE
DOD Up to Secret Classification
FCC
GDPR (General Data Protection Regulation)
GLBA (Gramm-Leach-Bliley Act)
HIPAA (Health Information Portability and Accountability Act)
NIST (National Institute of Standards and Technology) Guidelines for Media Sanitization
NIST SP 800-36
NIST SP 800-88r1
PCI DSS 3.2 (Payment Card Industry Data Security Standard)
PIPEDA (Personal Information Protection & Electronic Documents Act)